Profile
Having worked in the airline-service industry for more than ten years, I have met and worked with people from all over the world. I am thus able to relate to and communicate effectively with foreigners, should they be looking for accommodation in Singapore.
In addition, I have outdoor many years of industrial sales background in the shipping industry. The experience enabled me to handle corporate clients and be skilled in negotiation . an essential tactic in the Real Estate Industry when it comes to negotiating the best value for you no matter if you are selling or buying a property.
Having been a full-time Certified CES property agent for a few years ; I am focused on the sales and rental of private condominiums mainly in the Newton area or generally in landed properties in District 9, 10 and 11,21 , and the Northern sector of Singapore.
I am dedicated to serve you well with professionalism and am willing and able to go the extra mile to meet your property needs whenever and wherever.
Thank you for reading my profile and look forward to meeting you .
Built Year: 2018
Furnished: Partial
Freehold 3 storey terrace @ Upper Bukit Timah
SGD 3,980,000 (Negotiable)
Built Year: 2007
Furnished: Partial
SGD 4,288,000 ($1,253 psf) (Negotiable)
Built Year: 2013
Furnished: Partial
SGD 3,047,410 (Negotiable)
Property Type: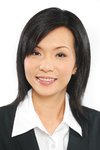 Posted on 8 January, 2020
by MS Penny Ang


+65 - 9022XXXX

+65 - 90229821
SGD 7,900 ($5 psf) (Negotiable)
Built Year: 2014
Furnished: Partial